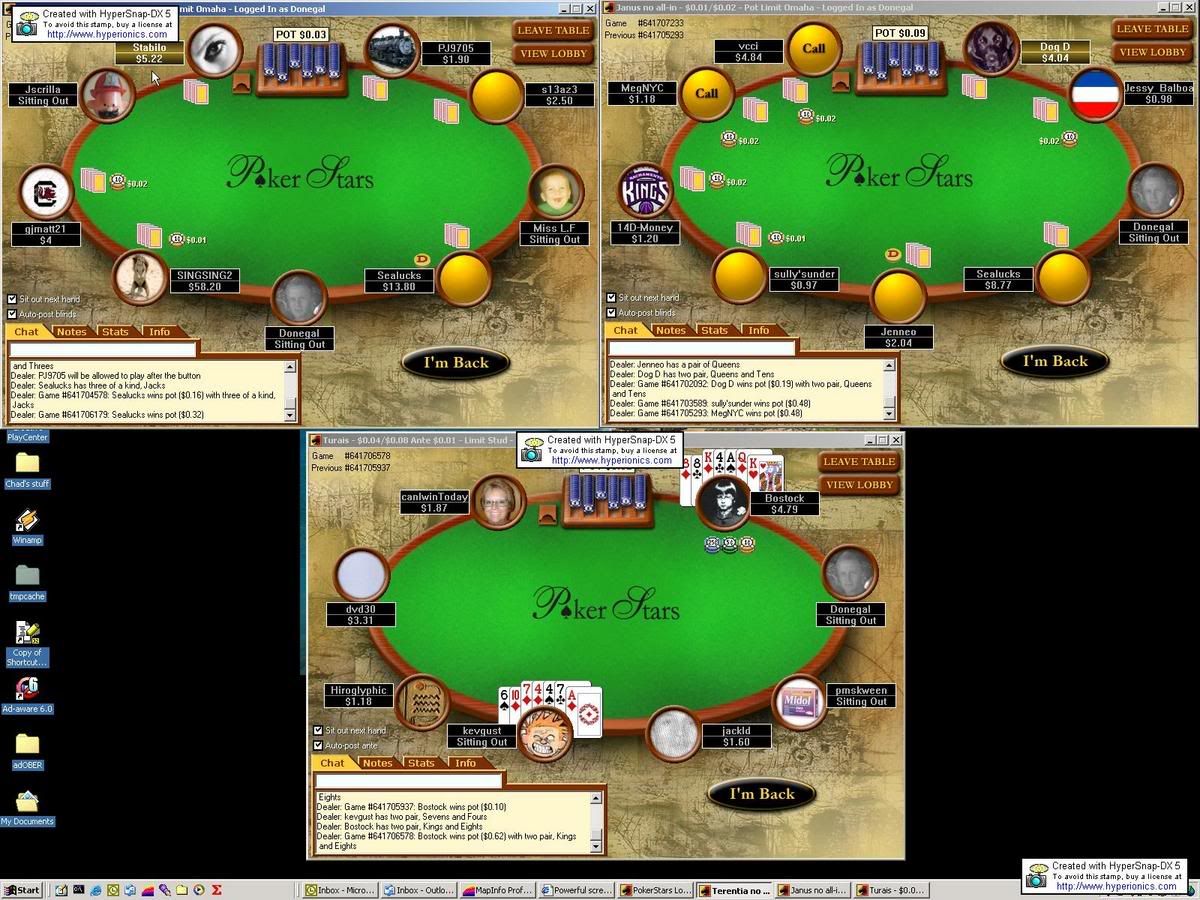 Be honest with me, readers. There are actually people in this world that can play more than double the amount of tables I'm showing here?
How
?
I don't understand it. I have a tough enough time keeping track of two, and three is enough to make my brain explode. 4, 5 and 6, though? Come on, get serious. Here, I'm showing two tables of PL Omaha, and one 7stud, and my eyes are bouncing back and forth between tables like I've one too many cans of Jolt Cola. Also, I think I'll either suffer from a migraine or motion sickness if I play too long at this resolution.
Cripes.
-----
In other news, it looks like Pacific's brain cloud may be even a bigger blessing in disguise than originally thought. They've updated their graphics! I'm at work right now, and I can't get around our firewall to verify if they're better, but can they be any worse? I think not.